About Your Host – Glenn Twiddle
Glenn Twiddle is internationally known as the no B.S., straight shooting, Real Estate and Marketing Trainer and Author from Australia.
He states 'I teach Real Estate Agents a step by step, 1-2-3 system for becoming the Number 1 Real Estate Agent in your area in 3 years or less, no matter what your experience right now. It's worked for me and my salespeople in my business, for many of my coaching clients, and if you learn it and apply it in the manner it's described, there's a good chance it will work for you too.
For a free 10-CD and 2 DVD training program, that retails in various Real Estate shops for $1164 at full price, visit
www.FreeRealEstateSalesTraining.com
and you can have a copy for free.

Your Guest Coaches
Kurek Ashley
Peak Performance Coach Kurek Ashley has transformed countless lives. He is one of the best mindset coaches on the planet and having a personal, one on one interview with him is gold – AND YOU"VE GOT ONE !!!
Mal Emery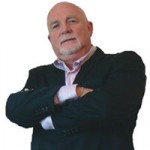 'How to Take an Ordinary Real Estate Business to an Extraordinary Real Estate Business'
No other person in this country has single handedly created more 'from scratch' millionaires than Mal Emery. His No B.S., tell it like it is, 'show me the money' style, in this program, gets a grilling and we have a great discussion on how his unique style of 'Rebellious Marketing' can be used to achieve great success in the real estate industry.
Rudy Ruettiger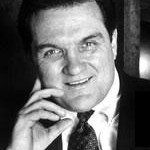 They made a movie about the life of Rudy, starring Sean Astin, Ned Beatty and Vince Vaughn in 1993. His message has helped thousands of people achieve their dreams.
A real life Rocky. The message, Dream Big, and Never, Ever , Ever Give Up !!'
Jason Bond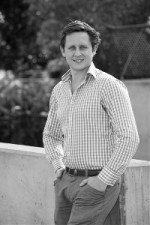 Jason is the #1 Agent in the Hottest Contested Area in Brisbane – New Farm
Coming from the army to becoming the number 1 Real Estate agent in his area to a lot of change, struggle, learning and growth. Jason did what it takes and now shares his insights on how you can do it too.
Jason Andrew
'REIQ Auctioneer of the Year'
Jason has risen to the top of the auctioneering game. His meteoric rise to fame has been astounding and no one knows the auction method of sale better than Jason Andrew.
Kirsty Dunphey
"Broke at 19, Self Made Millionaire at 23, Retired at 27. If I can Do It, You Can Too'
Kirsty's entrepenurial spirit started at a very early age (five years old I think). Hear her specific strategies on taking her agency to #1 and her to becoming a multi millionaire real estate agent.
John Blake interviews Glenn Twiddle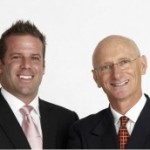 'Advanced Hypnotic Selling'
John Blake, sales trainer and master persuader, grills Glenn Twiddle on using the strategies of Hypnosis and Hypnotic Persuasion to influence, persuade and seduce your clients without them even knowing about it. Naughty stuff !!
Bret Thomson
Australia's #1 direct response copywriter shares the secrets of turning words into sales. Bret is the master of using your written and spoken words to be more compelling, and get people to do what you want them to do.
Marty Morris
Marty was a struggling kid from Riverview (in Ipswich Qld) and went on to float several companies on the stock exchange. He's gone from sleeping under bridges with bikie gangs to advising public companies boards of Directors. Marty shares his strategies for selling, and the lessons he's learned